The SWISS Foundation for Innovation and Training in Surgery (SFITS) has officially been opened on 17 April 2018!
This grand event was organized in collaboration with the University Hospital of Geneva (HUG).
During the whole day, tours were organized on the 7th and 8th floor of the Laboratory Building. The SFITS team members were proud and happy to show around and explain their daily activities to prepare and organize surgical and interventional courses. The SFITS was open to all HUG employees and UNIGE students from 12am to 3pm. More than 250 of them visited the center. All were impressed by the facility: the luminosity of the rooms, the quality of the Equipment and the impressive training infrastructure. The WetLab was definitely the highlight of the tour.
After a short break, at 5pm, was the official inauguration with the speech of
Prof. Pierre Hoffmeyer, President of the SFITS, orthopaedic surgeon
Mr Bertrand Levrat, General Director, HUG
Mr François Canonica, Chair of the Board, HUG
Mr Mauro Poggia, Vice-President of the State Council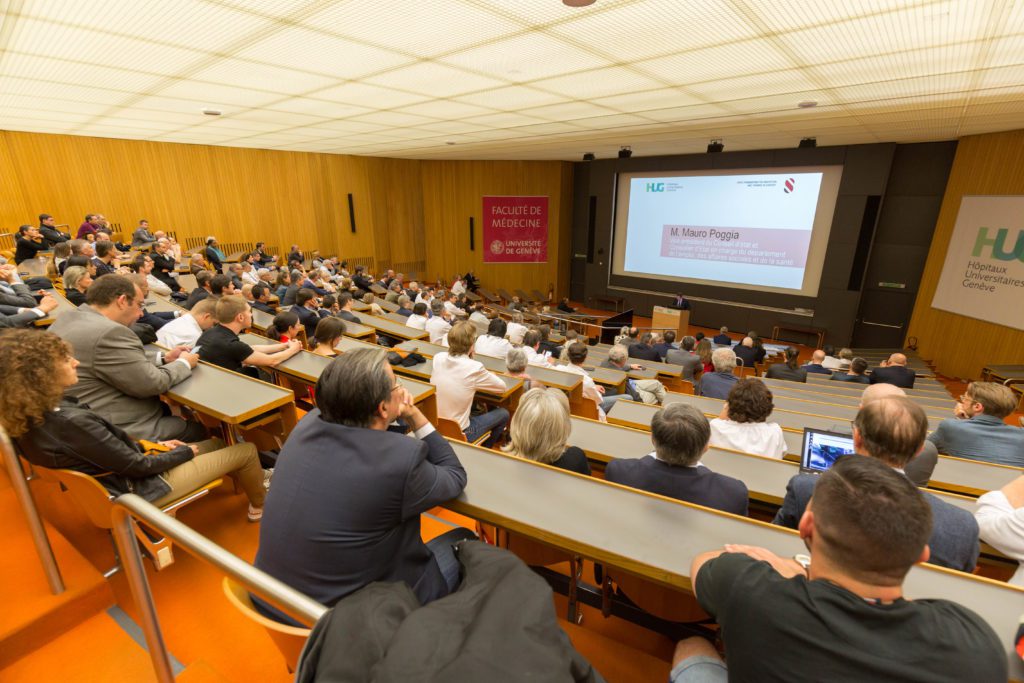 Prof. Barbara Wildhaber, surgeon, Director of the University Center of pediatric surgery, vividly presented the SFITS. She used a very powerful metaphor, throughout her speech, to describe  how she felt the first time she had to operate a patient. It was similar to Learning how to ride a bike and to fall for first the time. It is itchy, it hurts and it stresses the surgeon and the patient. Thanks to the SFITS, surgeons are now able to practice techniques at no patient risk, to gain in confidence and to be ready for their next intervention.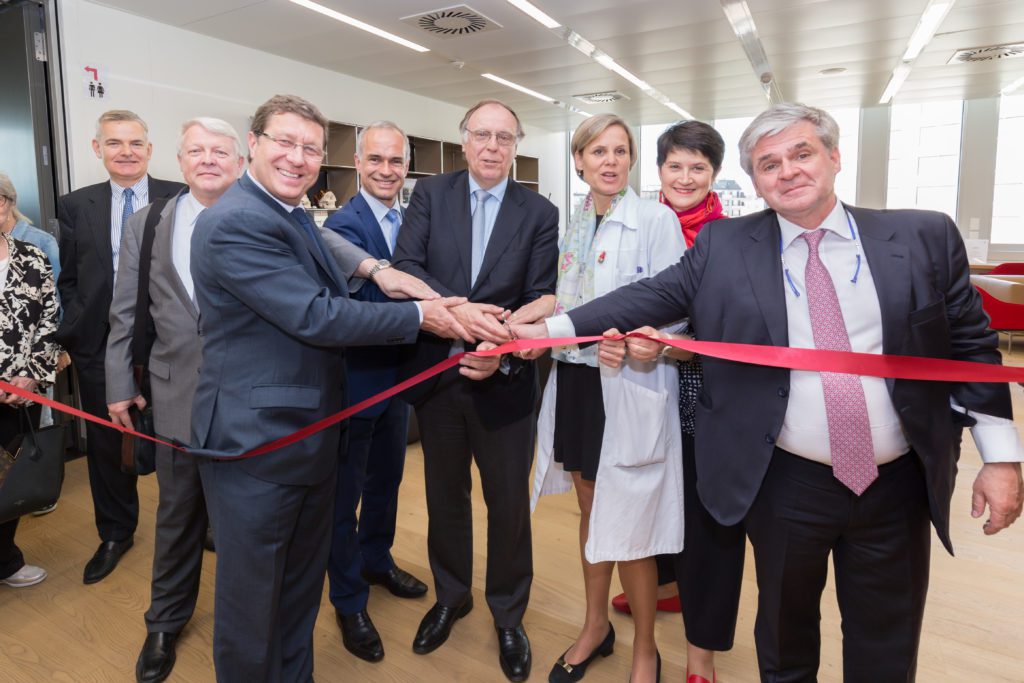 After the ribbon-cutting ceremony with the speakers and the SFITS CEO, Dr Jelena Godjevac, the center was once again open for tours, with more than 120 external people.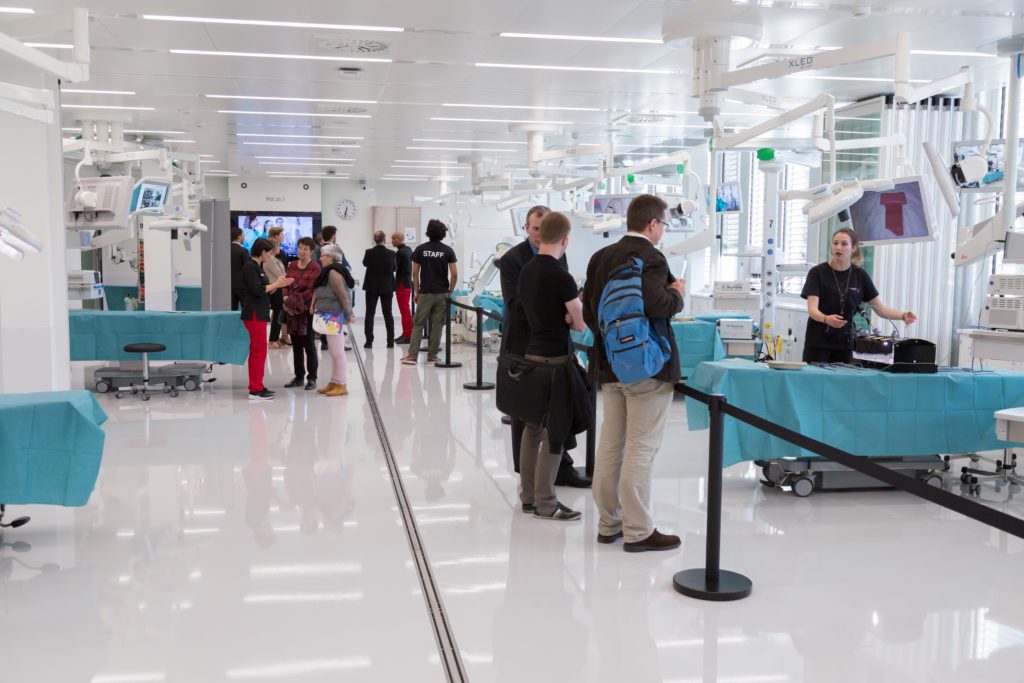 This inauguration was a true success.
A big thank you to all the people that joined us to celebrate and made that day so special!
Another big THANK YOU to all the people that positively contributed to the creation and constrution of the facility.