SYNS-SGS Hands-on Course – Advanced thoraco-lumbar spine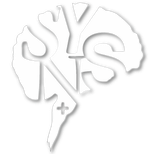 We are proud to announce the 1st edition of the SYNS-SGS Hands-on Course "Advanced thoraco-lumbar spine"
The course will take place on August 24-25th 2022 at the SFITS in Geneva with the support of Swiss Society of Spinal Surgery (SGS), right before the SGS Annual Meeting, that will take place on August 26th at the Bâtiment des Forces Motrices.
It's addressed to experienced neurosurgical and orthopaedical residents (4th to 6th YOT) interested in spine surgery, with focused talks on the advanced approaches to the thoraco-lumbar spine and a two-day hands-on session in the top-quality level wet-lab in Geneva.
The applicants are also asked to send a case presentation each. The best three will be selected and discussed during the case-discussion sessions.
Registration modalities
HURRY UP! The first two neurosurgeons and the first two orthopaedics who will apply, will receive a REFUND of 400.- CHF from the SGS.
The course fee is 650.- CHF and includes 2-day full access to the lessons and the wet-lab sessions, as well as the course apéro-dinner.
The participants that will apply for the SGS Meeting will have the possibility to become members of the SGS with a reduced annual fee for the first year.
Places are limited to 16 participants.
NOTE: the registration will be finalized only after the reception of the course fee.
Cancellation policy: Cancellation up to 2 weeks prior to event, 100% refund. Cancellation up to 1 week prior to event, 50% refund. Cancellation within 1 week prior to event, no refund.